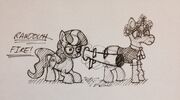 She's spoiled, she's prissy, she's oh so rich, she's egomaniacal, and HOLY CRAP SHE'S PACKING! HIT THE DIRT!
Since humble beginnings of simply trying really, really hard to kill 56, and failing, she's since grown quite a bit into her own, becoming the demolition expert for the Gun Clun/A-Team, and joining them in battles.
Her key weapon is her beloved TBDRLIATU(The Best Damn Rocket Launcher In All The Universe), whom she has modified heavily and expanded upon since his introduction, and with whom she has quite the attachment... really attached... really, really attached...
It's probably not as bad as it looks...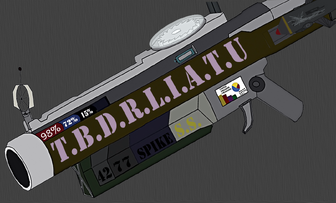 Relationships
Edit
Ad blocker interference detected!
Wikia is a free-to-use site that makes money from advertising. We have a modified experience for viewers using ad blockers

Wikia is not accessible if you've made further modifications. Remove the custom ad blocker rule(s) and the page will load as expected.